We're excited about the many options open to women as they balance fulfilling careers with family responsibilities.  We also understand the challenges and difficult choices women face as they navigate career transitions because we've lived through them too. And while we're grateful for those choices, we've realized that sometimes we all need help transitioning through them.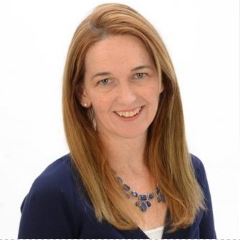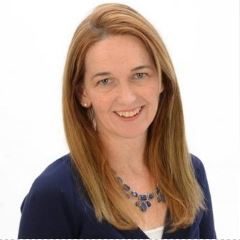 Katie Dunn
Founder
Katie started Back to Business in 2015 after spending 12 years out of the full-time workforce and experiencing first-hand the challenges of restarting a career. Katie realized that the business world was missing out on an incredible pool of talented women by overlooking those that had taken a career break. Drawing on her own experience as well as that of the many other smart women she knows who want to re-enter the workforce, Katie developed the Back to Business Women's Conference. Katie also exercises her passion for preparing great talent to find great jobs as Senior Associate Director, Career & Leadership at the University of North Carolina Kenan-Flagler Business School.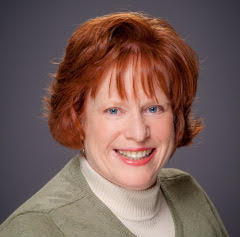 Michelle Lombana
Director of Operations
Our other Michelle is essentially the "Director of Everything." She finds great companies to sponsor the Back to Business Women's Conference and gets the word out to women about the Back to Business Women's Conference. Michelle is also an entrepreneur and started College Swimming Guide to simplify the college recruiting process for high school swimmers.
Ellen M. Dalbo
Director of Corporate Sponsorships
Ellen joined the Back to Business team after attending the conferences in 2015 and 2016.  With her background in marketing, communications and sales, she is a relationship-builder who enjoys connecting with organizations to establish corporate sponsorships.
Michelle Dawson
Managing Editor
Michelle keeps Back to Business social and on the cutting edge with her expertise in social media and digital advertising. She's full of great ideas and recently started her own venture called Family Bedtime to help families bond every day as their children grow.
Marla Wolf
Director of Corporate Sponsorships
Marla works on finding awesome companies who share our mission to join us as corporate sponsors. Marla attended the 2015 Back to Business Women's Conference and joined our team shortly thereafter.
We are energized by our desire to honor the choices that women make to balance career and family by helping them get back to business when the time is right.  We meet with recruiters, hiring managers, educators and career counselors to identify the most essential skills that professional women in the workplace need today, and we research cutting-edge tools being used in business.  The result is Back to Business — articles, workshops, MeeUps, challenges, tools and the Annual Women's Conference –  the definitive refresher course on all things business.