Back to Business started an official MeetUp in order to help even more women relaunch their careers!
It will kick off on Wednesday evening, August 16th with a wine tasting event while I moderate a Panel Discussion between 4 women who successfully relaunched their careers after a period of time out of the workforce.
Our panelists have a wide range of experiences to share with you – their bios are summarized below.   Hope you can join me through MeetUp at https://www.meetup.com/Back-to-Business-Women-Return-To-Work-After-A-Career-Break/ … and spread the word.

PANEL OF SUCCESSFUL RELAUNCHERS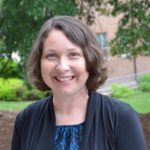 Jeannine Herrick rejoined the workforce on May 1st  as a Workforce Development Associate for the North Carolina Institute for Public Health.  Jeannine has a background in program design, strategic planning, training, curricula development, technical assistance, and grant-writing. More…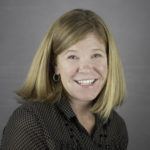 Larissa Muchnick is a high energy problem solver and entrepreneur who returned to work at Cisco. She founded her own non-profit organization, consults for The V Foundation for Cancer Research and leads Patient and Family Centered – Care at the NC Children's Hospital. Life is a journey. Her goal is to help others achieve their business and life goals.  More…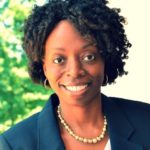 Petra Sargent has over 17 years experience in proprietary software development where she served in many different roles. After a 6 year career break, Petra became involved in the OpenStack community through Outreachy internship.  She has attended 2 OpenStack summits and co-chaired the Getting Started track for the summit in Barcelona.  Today , she is a technical writer for the Developers Tools group at Red Hat and is passionate about creating quality technical documentation. More…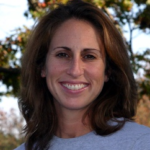 Marla Wolf   After working abroad and starting a family, Marla resumed her life in the US working part time doing a wide range of jobs: Project Coordinator for an Architect Firm, pursuing her passion in Fitness as an Instructor and Personal Trainer, and retail.  When it was time to step back into a career, she had no idea that the game had completely changed.
After the Back to Business Conference, she was able to take the steps that led to her current position and is Back to Business.  In the end, it was a connection from the conference and a 13-year-old reference that made it happen.  More….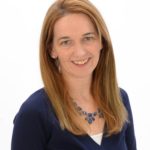 Katie Dunn – Moderator.  Katie founded Back to Business after spending 12 years out of the full-time workforce and experiencing first-hand the challenges of restarting a career.  For more resources designed to help you relaunch your career, join the MeetUp, sign-up to receive helpful information directly, and/or attend the annual conference this October in Research Triangle Park, NC.