If you're a woman considering a return to the paid workforce after a career break, the Back to Business Women's Conference is an investment you'll want to make in yourself.  Let's work together to re-build your resume, your business network and your confidence in yourself as a professional.
We'll inspire you, arm you with job-search job skills, expose you to what recruiters find to be the most valued business skills and expand your possibilities.  Plan now for October,  when the kids are back in school and it's time for you to think about yourself.
2017 Back to Business Women's Conference
Friday, October 27, 2017
Research Triangle Headquarters at the Archie K. Davis Conference Center
12 Davis Drive, Research Triangle Park, NC 27709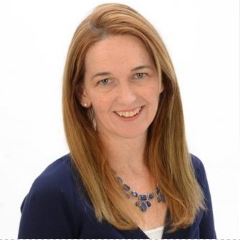 Katie Dunn
How to Confidently Find Your Path Back to Work
Mir Garvy
Resume Workshop
Professional resume writer and LinkedIn expert Mir Garvy founded RTP Resumes in 2009. Read more….
Tim Flood
Networking Session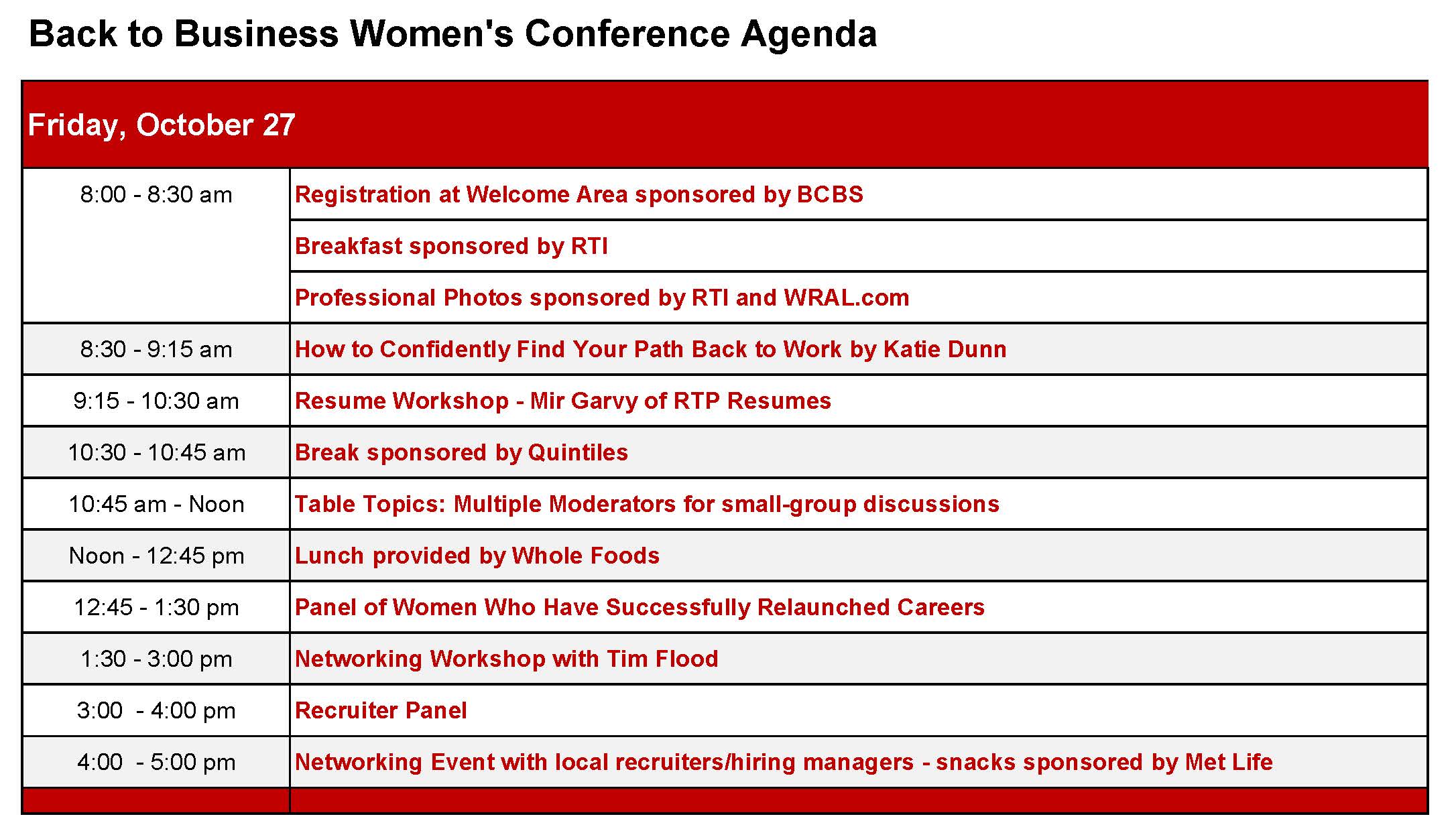 WHAT ATTENDEES HAVE TO SAY
The conference gave me the confidence to know that the business community is now taking women returning to the workforce seriously and views women like us as an untapped resource.
Janet
It can be intimidating to re-enter the workforce of today but the conference reminded me that there are opportunities for professional growth and continuation of a career following a professional break.
Teresa
Your two-day conference has given me renewed focus, great networking ideas and a solid understanding of the hiring climate in the RTP area.
Kelly
On a personal note, thanks to your work I feel like I made some great connections. And your work has helped so many make connections.
Donna
Thank you so very much for touching the hearts and minds of so many by providing a much needed, excellent conference on how to most efficiently and effectively map a return to the workforce. You and your fellow speakers were informative and inspirational. The different stories shared were comforting and instructive.
Jamesina
Subscribe to the Return to Work Insider
Weekly articles, advice, tools and information about MeetUp topics, workshops and the annual conference to get you back to business
WE HOPE TO SEE YOU ON OCTOBER 27th
If you need hotel accommodations, we recommend:
Holiday Inn Express & Suites, Research Triangle Park
4912 S. Miami Blvd., Durham, NC 27703
(919) 474-9800