2017 CONFERENCE TABLE TOPICS
One of the sessions features round-robin discussions with attendees' choice of topics.
Balancing Work and Family
Larissa Muchnick is a high energy problem solver and entrepreneur who returned to work at Cisco. She founded her own non-profit organization, consults for The V Foundation for Cancer Research and leads Patient and Family Centered – Care at the NC Children's Hospital. Life is a journey. Her goal is to help others achieve their business and life goals.
LinkedIn
Professional resume writer and LinkedIn expert Mir Garvy founded RTP Resumes in 2009. Mir has written over 2,000 resumes and has a high referral rate due to the effectiveness of the resumes she writes and her record of stellar customer satisfaction. Mir's unusual talent for positioning job seekers for new opportunities gives her clients a competitive edge, and is the reason why she is often tapped to speak to on topics related to resume and LinkedIn writing at various industry conferences and events. She holds a master's degree in Technical Communication from North Carolina State University, is a Certified Professional Resume Writer (CPRW) and is a member of the National Resume Writers Association (NRWA) and the Society for Technical Communication (STC).
Interviewing Skills
Ashley Drugg is a Vice President and HR Site Lead of Deutsche Bank – Cary office.
Ashley has 15 years leadership experience in Human Resources specializing in business advisory, leadership development and coaching, talent and performance management, and employee relations. Ashley began her HR career in the Automotive Industry focusing on leadership development and business advisory. Ashley joined DB in 2012 as a HR Business Partner for the Jacksonville, FL campus. In 2014 Ashley joined the Employee Relations team supporting the US Region and in 2016 was promoted to her current role as the HR Site Lead in Cary.
Ashley has a Bachelor's Degree in Communications from University of North Florida and a Master's Degree in Business Administration from Jacksonville University.
Ashley is passionate about helping people develop and move forward in their careers. She is married with two children. Ashley enjoys spending time with her family and the outdoors.
How to Dress for the Job You Want
Jan Edwards
As a District Sales Leader for Etcetera, Jan is responsible for growing the etcetera brand by hiring and training new etcetera Wardrobe Stylists throughout North Carolina, Virginia, and West Virginia. An experienced recruiter and manager with a background in wholesale and direct apparel sales, Jan's responsibilities include finding the right people to represent etcetera within the open markets in her territory.
Jan left the workforce to become a stay-at-home mother to her infant daughter who was experiencing health issues. While running through the maze of pediatric specialists over the following year, she and her husband discovered that being a stay-at-home parent worked well for them as a family. Their family grew, and after 20 years or caring for their children, Jan accepted an offer to return to the workforce pursuing one of her passions of connecting women and fashion.
In addition to working for a fashion company, Jan knows the realities of returning to the workforce after a long absence and what it means to be able to dress the part to get the job. She has a combined 15 years of experience in the direct sales apparel industry connecting women and fashion opportunities. She graduated from University of North Carolina where she met her husband. Together with their children, they enjoy music, theatre (both stage and screen), travel, great food, reading, the beach, and cheering on their beloved UNC Tarheels.
Common Career Relaunch Pitfalls
Melvina Regan has more than a decade of experience in both the private and public sectors with expertise in the areas of recruitment and organizational development.
She has worked in this capacity within the investment banking, advertising, aviation and education industries. Her impacts specifically at Dex One Corporation resulted in several top organizational honors.
With first-hand experience successfully relaunching her career, Melvina has an interest in helping others with this exciting and challenging time in their lives. Melvina is also an advocate and supporter of children with cancer and the families who serve as caregivers.
A native North Carolinian, Melvina earned a Bachelor of Arts in Psychology from North Carolina Agricultural and Technical State University and a Master of Science degree in Industrial & Organizational Psychology from Radford University.
She lives in Raleigh with her husband Michael and their son Matthew.
Elevator Pitch
Pam Knott has been employed as a Part-time Instructor in the Human Resources Development Department with Wake Tech for over 12 years.  She has taught a variety of employability skills classes and has assisted many job seekers in the community.  In addition, Pam has extensive experience working in Talent Acquisition.  She has recruited talent in both the staffing agency and corporate environment.  Pam is a graduate of North Carolina State University with degrees in Education and Chemistry.
Informational Interviewing
Ann Jones has been with QuintilesIMS for 9 years and is currently the Director of Early Talent, Diversity and Veterans programs. Her global responsibilities include coordinating campus recruiting, overseeing intern programs, and working with recruiters and managers to design and implent strategies aimed at attracting and retaining a more diverse employee population.
Prior to joining QuintileIMS, Ann worked in the Corporate HR function at GSK, a global pharmaceutical company with more than 100,000 employees worldwide, where she gained in-depth experience in a range of practice areas, including Service Delivery, Staffing, Performance Management, Succession and HR Planning, Analytics, Relocation, and Compensation Planning.  Throughout her career, Ann has repeatedly leveraged the evolution of technology to improve HR's ability to deliver streamlined and holistic processes that deliver valuable business results.  Ann's greatest pleasure is in solving problems and delivering solutions that enable others to do their best work.
Ann holds an MBA from Duke University and a BA from the University of North Carolina at Chapel Hill.  She is also a certified senior professional in human resources.
Cover Letters
A native of Buffalo, NY, Sandy has called the RTP region home for over 25 years.  With a BS in Education, MBA with a concentration in International Business, and a diverse career spanning computer programming, database design, technical consulting and recruiting, global sales and operations management, she currently directs the operations and teaches Business courses at Campbell University's Adult & Online Education campus in downtown Raleigh (formerly the RTP campus in Morrisville).  Sandy also serves as career counselor and holds various job search workshops for her students, including job search strategies, resume and cover letter writing, and interviewing skills.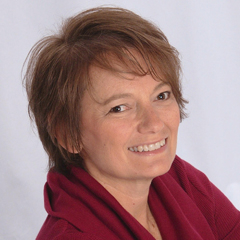 Leveraging Your Strengths to Walk a New Career Path
Jeannie Denuo, CPCC, PCC
Executive Coach/Founder "Imagine the Possibilities!"
Jeannie has 15+ years experience coaching senior level executives, many from Fortune 500 firms. Jeannie's clients are professionals who have achieved success by standard measures but find themselves saying "there must be more." Many are in a time of transition after building their families or facing personal challenges. Drawing on her own corporate experience as a marketing SVP and executive team member, and her passion to see individuals thrive, Jeannie is committed to helping her clients discover and pursue their Right Livelihood.
Jeannie holds a BS from the University of Notre Dame.  She received her coach training and CPCC certification from the Coaches Training Institute, and holds PCC certification from the International Coach Federation.