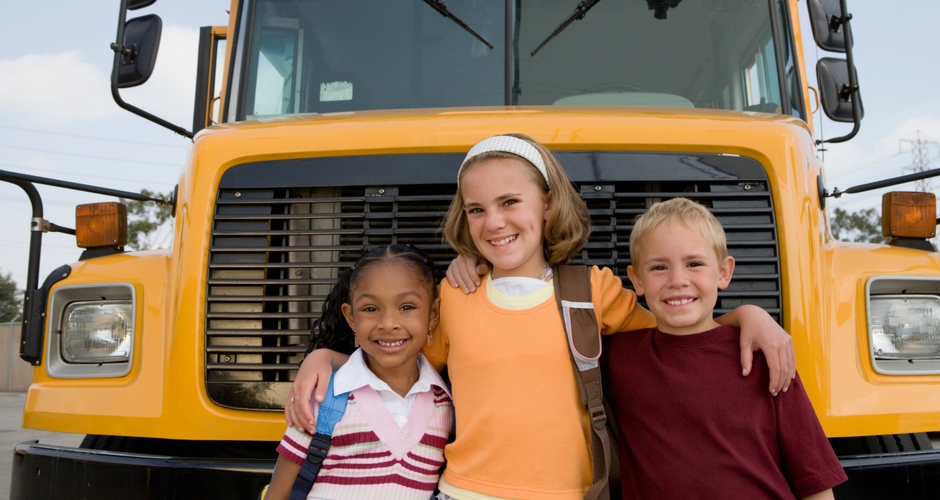 As the summer winds down, I always experience a funny mix of emotions. I'm happy to see our children progressing into the next grade in school but a little sad by how quickly time is passing and how fast they are growing up! And then there's the "me" factor: before I went back to work full-time I secretly looked forward to re-gaining control over my time once the kids boarded the bus. When I was actively looking for a job, having the kids in school meant I could focus on moving my job search forward every day. I was free to meet people for informational interviews or to meet a contact for coffee or lunch.
And here we are again. Summer is winding down and our children have just one week left before school starts again. I spent Saturday morning school supply shopping with my 10-year old, a ritual we decided years ago to lean into: My husband and I each take the kids one-on-one to get their supplies and school clothes. It's turned what was a frenzied shopping trip into a relaxing few hours to talk about the upcoming year, find out what they're excited or nervous about and set some goals together.
What are your goals for the coming year? If this is the year you are planning to transition from stay-at-home parent back to professional working woman, I hope you'll consider the Back to Business Women's Conference as an event that will set you on a path to success in this transition. We spend two days motivating, encouraging, retooling and building a supportive community of women. You'll leave with an updated resume, a professional LinkedIn photo, tons of new contacts and a plan for your job search. Here's what women who attended last year's conference are saying:
"The Back to Business conference was not only inspiring and engaging, but worthwhile. I entered the 2 day conference with an empty tool box and I left with it overflowing." – Catherine
"The conference encouraged me to completely own my volunteering experience and use that in my job search. That made a big difference, because instead of skipping over that part of my life (21 years), I used it in my job search and interview answers. I found that when I respected it, potential employers respected it."
"I tracked down every single connection I made at the conference, and those connections led to other connections. The opportunity for networking made a huge difference as well."
We're doing a drawing on September 1 for a free ticket to the Back to Business Women's Conference. Everyone on our email list and everyone who's already registered is automatically entered into the drawing. If you're planning to attend, don't wait until September 1 to register – we'll refund your full registration fee if you're our lucky winner. Registration is filling up fast and I don't want you to miss out.
If you're already on our email list, congratulations! Since everyone deserves a shot at a free ticket to a great conference, be sure to forward this to a friend and encourage her to join our email list by clicking here.