Back to Business
Back to Business helps women restart their careers and helps companies benefit from this amazing talent pool of women returning to the paid workforce.
Returning to work can be challenging. We know, we've been there!
Back to Business believes that with the right job search guidance, skill updates and an enthusiastic community of support, every woman can return to a fulfilling career.
Our new digital course is now available!
Charting Your Course Back to Work: Finding Direction to Restart Your Career
Back to Business will guide you through your return to work with our career coaching expertise and our supportive community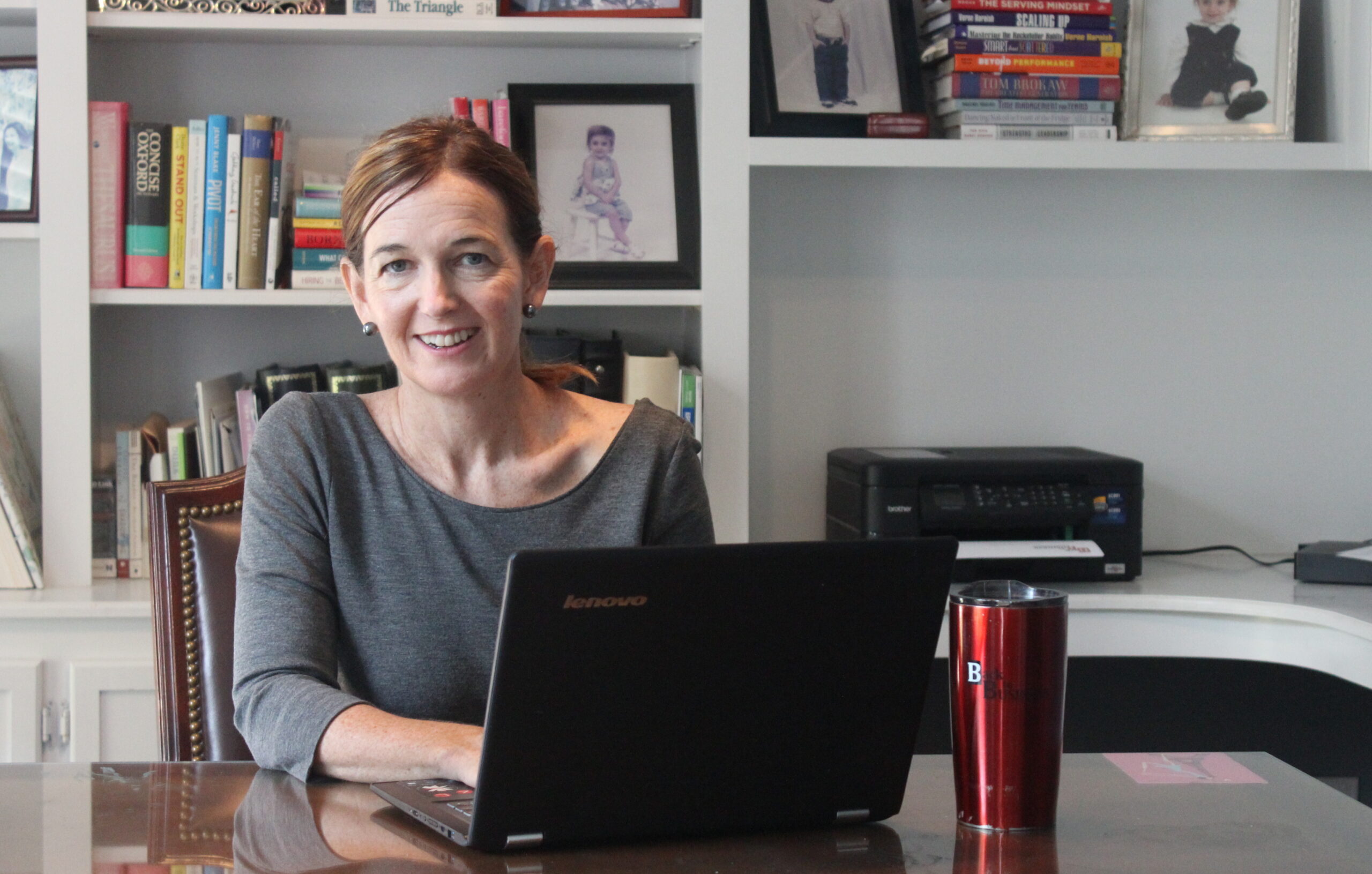 I'm Katie Dunn. I'm a mother of 4, a career coach and a huge advocate of advancing women's careers. To me, advancing women's careers means we have to support women at all stages of their careers, especially when they take a break to focus on their family or their health. At Back to Business, we want to help you return to a career you enjoy so you can continue to use your talents and skills at a job that fulfills you.
WE ALL KNOW THAT CAREERS AREN'T LINEAR ANYMORE…
And a career break can be a natural part of a long and successful career. Back to Business will help you expand your network, articulate your value to employers and nail that interview! The way we job search has changed, so check out our online resources and join us for one of our live events to learn how to restart your career.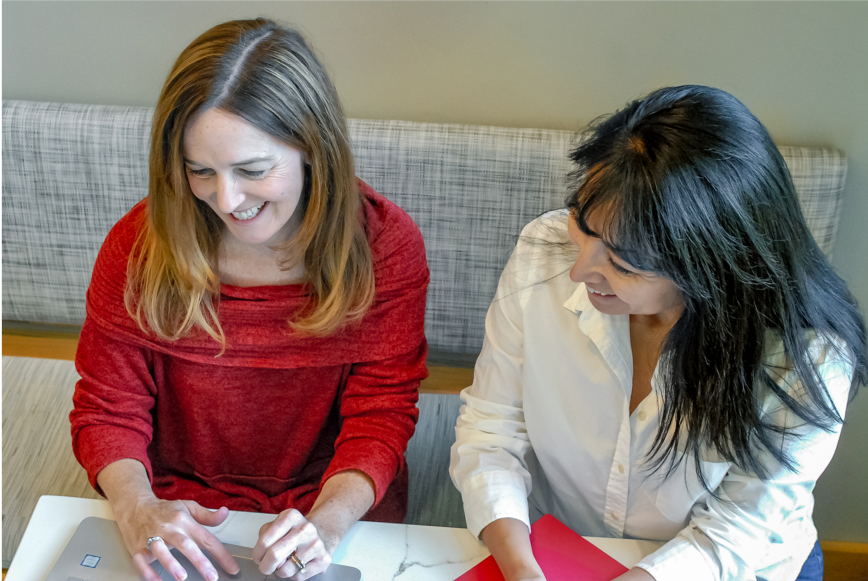 WE PROVIDE THE RESOURCES, COMMUNITY AND EDUCATION TO HELP YOU RESTART YOUR CAREER. COME SPEND A DAY WITH US AT THE BACK TO BUSINESS WOMEN'S CONFERENCE AND LEAVE WITH THE CONFIDENCE AND SUPPORT YOU NEED TO RETURN TO WORK.
The Back to Business Women's Conference will teach you how to job search in the digital age, how to build a fantastic resume even with a career gap, and how to articulate your unique strengths and value to an employer. You'll also meet local companies who are hiring right now and believe in the amazing talent pool represented by women who are relaunching their careers.
UPCOMING EVENTS TO JUMPSTART YOUR JOB SEARCH
Back to Business Women's Conference:  September 23, 2022
When: Friday, September 23, 2022  8:30am – 5pm
Where: Virtual
What: This is our signature event that comes around just once a year. We have a full day planned to help you learn everything you need to know to restart your career. You can find more information on our Conference website and register here.
WHAT WOMEN SAY ABOUT BACK TO BUSINESS
I would not have had the courage to do these things without your inspiration, Katie! So again, THANK YOU for taking the time to positively influence so many of us.
The workshops and networking event help to channelize and provide step-by-step guidance. This is perfect to get my job search going as well as motivational. I've come away with action items, leads and insightful information. Katie is totally invested in our return to the workforce, and the women in this forum are very helpful, supportive and share information and leads with each other. I feel fortunate to be part of this group.
I am not ready to begin my job search right now but I am using the next year or so to get prepared so I'm ready to hit the ground running.  Katie's workshops are spot on with getting me focused on each aspect of preparing to return to the work force.  She always motivates me and I feel a great sense of direction and accomplishment after each workshop.
"I owe a big THANK YOU to you and everyone involved with Back to Business because the conference gave me many things I needed at that time.  I met great people who inspired me to keep moving forward with a positive attitude. I gained insight into how best to present myself on paper and in person.  I also got a new headshot that I don't hate!"  -Laura R.
"Your conference has given me renewed focus, great networking ideas and a solid understanding of the hiring climate in the RTP area."  – Kelly C.
"The conference helped me to use job search time more wisely.  I focused intensively on networking instead of blindly applying to employers.  The week I accepted this offer I actually had 3 more interviews lined up because of this approach."  -Elizabeth D.
"I started working this month and it's going well so far. I wanted to send my gratitude for your site and job listings as well as your foresight in creating this community. Many thanks!!"  –Roberta
"You did a GREAT job pulling this event together. Feeling very inspired. :-)"  -Denise
"You and your team really have done it again! I truly enjoyed the conference and once more got tons of invaluable information in my job quest. This time around I'm more prepared and ready, and I'm actively seeking. The networking opportunity was great and I got some very good connections."  –Anneli
"The Back to Business conference was not only inspiring and engaging, but worthwhile. I entered the conference with an empty tool box and I left with it overflowing."  -Catherine S.
"I would not have had the courage to do these things without your inspiration, Katie! THANK YOU for taking the time to positively influence so many of us"   -Vicki
"Your conference has given me renewed focus, great networking ideas and a solid understanding of the hiring climate in the RTP area."  -Kelly
"The conference encouraged me to own my volunteering experience and use that in my job search.  That made a big difference, because instead of skipping over that part of my life (21 years), I used it in my job search and interview answers.  I found that when I respected it, potential employers respected it."  -Elizabeth
"It can be intimidating to re-enter the workforce of today but the conference reminded me that there are opportunities for professional growth and continuation of a career following a professional break."  -Teresa
Each year we work with a select group of sponsors who support our mission of providing a path back to the workforce for qualified women.  Thank you to the organizations that partnered with us to sponsor the Back to Business Women's Conference.
Contact katiedunn@BacktoBusinessConference.com with sponsorship inquiries